Replacement Above Ground Pool Liners Made-to-measure
Replacement Above Ground Pool Liners Made-to-measure
Landy

China

15 days

10,000 m²/month
Landy swimming pool liner made from Varnish, Printable PVC, Woven/Reinforced Polyester Mesh, and Bottom PVC Layer. Watertight surface, agreeable to touch offering easy maintenance.
Our in ground swimming pool liners are made-to-measure and skilfully tailored to fit your inground pool, no matter the size or shape.
Replacement Above Ground Pool Liners Made-to-measure
Landy liner for the pool, combining esthetic with robustness.
Landy swimming pool waterproofing liner main components of PVC, the product is stable in molecules, not easy to adhere to dirt and bacteria and antioxidants are added, which is non-toxic and environmentally friendly.
Our membrane for swimming pool Anti-corrosion (especially anti-chlorine corrosion) and Anti-ultraviolet rays. It can be used in professional swimming pools.
With the high-temperature resistance, the shape and material will not change within ±35℃.
It has good waterproof ability. Our wielding tools will help you wield the liners smoothly.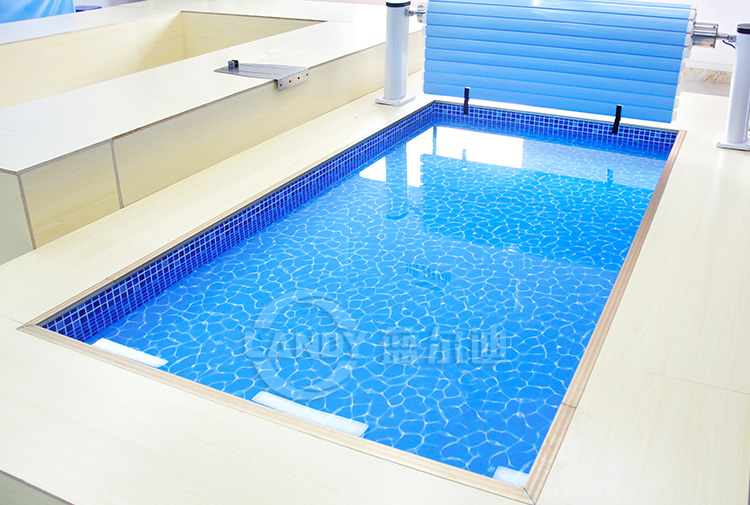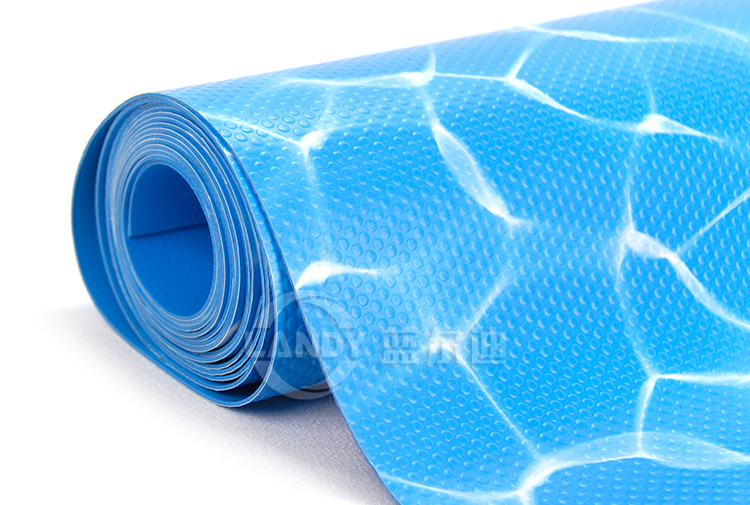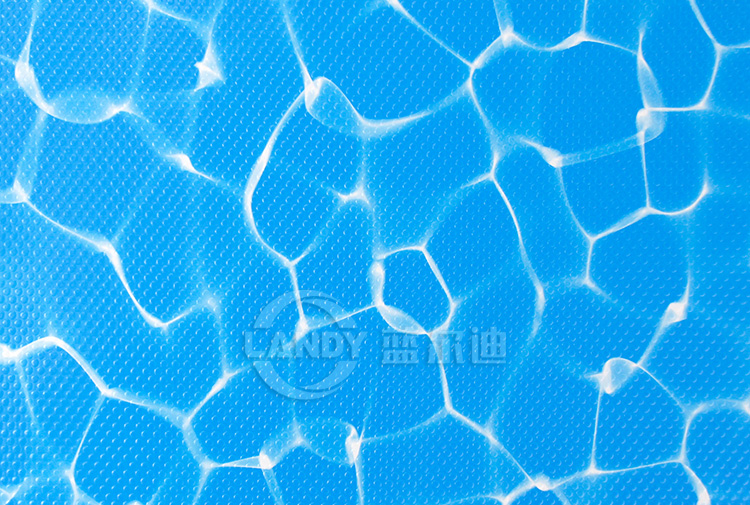 Thickness:

1.5mm, 1.2mm, below 1mm
Size:
1.8*25m (default), can be customized
Application range:
Special design and strong technology, not limited to the material and shape of the swimming pool, suitable for various large-scale water parks, swimming pools, bathing pools, landscape pools and other complex terrain or renovated pools.

Packing:

Waterproof kraft paper woven cloth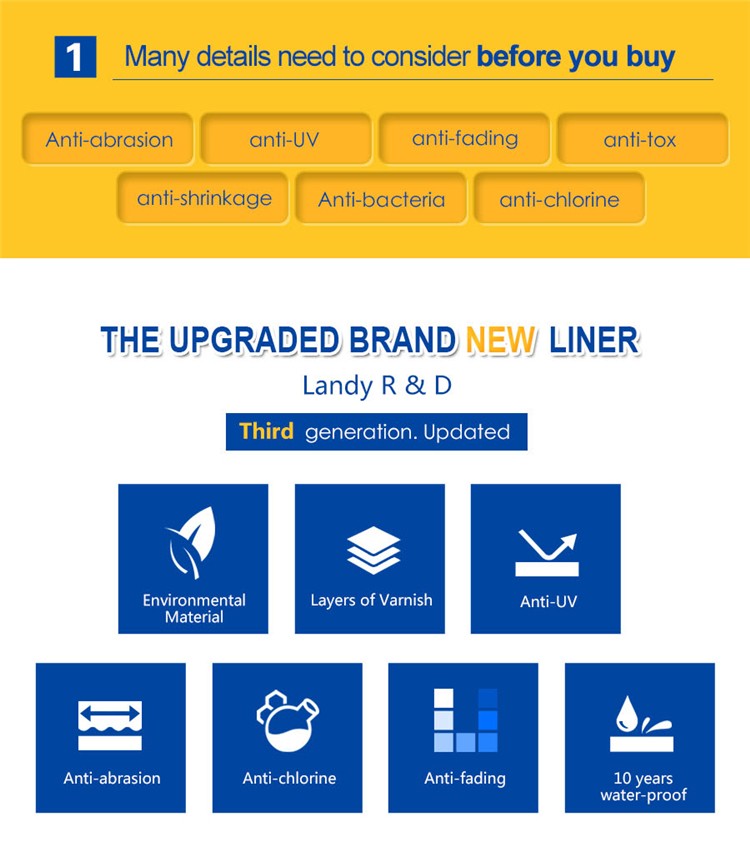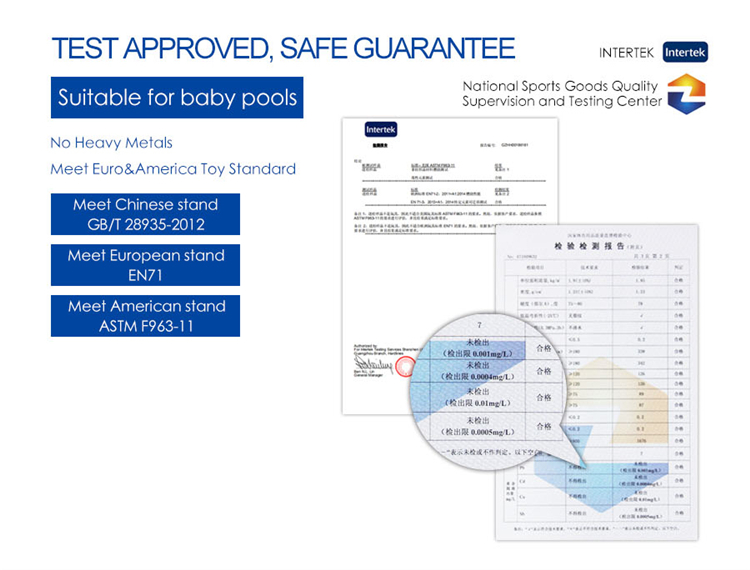 Features:
1. Environmental protection PVC material: waterproof, anti-skid, anti-aging, anti-mildew, anti-chlorine;
2. Meet ASTM safety standards;
3. Anti-shrinkage, anti-wear, anti-ultraviolet, anti-bacterial;
4. Slightly elastic, comfortable foot feeling, good anti-skid effect;
5. The construction period is short, the maintenance is simple, and the service life is relatively long;
6. Special pressing technology, with hot-melt welding at the joints, and impervious to water;
7. The main component of PVC swimming pool decoration film is polyvinyl chloride, and antioxidants are added, which is non-toxic and environmentally friendly.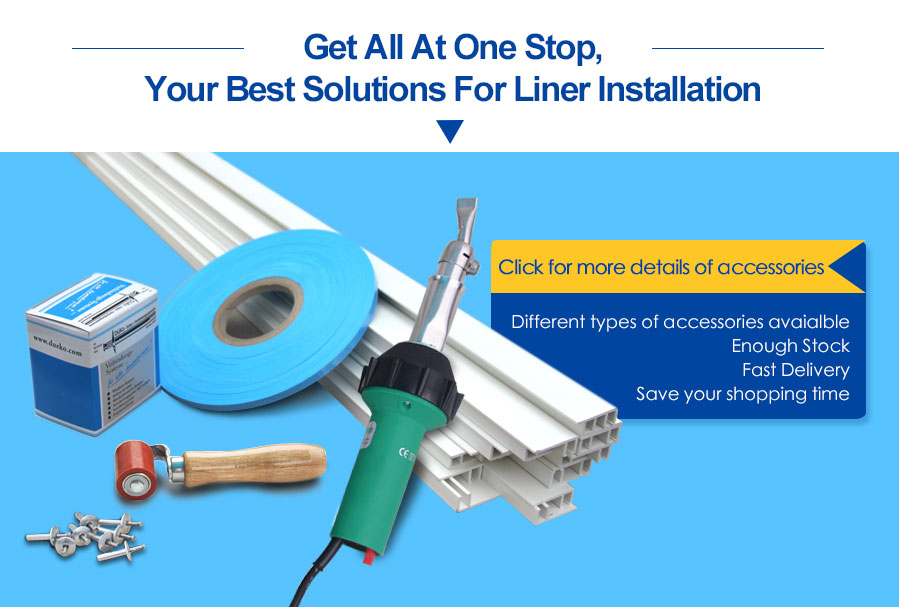 Film installation tools:
1. Hot melt welding gun;
2. Grout;
3. Rivet (anti-oxidation);
4. Nozzle;
5. Beads, moldings, guide rails;
6. Composite steel plate;
7. Swimming lane line;
8. Other tools: scissors, leather tape, spirit level, silicone roller, caulking agent bottle, impact puncher, marking iron, marker pen, set square, copper wire brush, hammer, etc.
Installation process:
1. The base surface is flat;
2. The swimming pool functional parts are pre-embedded;
3. Fixed installation of glue film;
4. Film cutting;
5. Laying and welding of pool wall;
6. Laying and welding at the bottom of the pool;
7. Adhesive film caulking agent;
8. Installation of swimming pool function keys (water outlet, underwater lights, etc.);
9. Water test and acceptance.
Landy PVC pool liner package:http://www.poolcoveraaa.com/delivery/pool-liner-package