Supply Hot tube and spa color specialists pool cover Wholesalers
Hot tube and spa color specialists foam pool cover
LANDY

Guangdong, China (Mainland)

1-20 pieces for 7 days, >20 pieces are negotiable

200000 Set/Sets per Month
Hot tube and spa color specialists pool cover

Material: XPE foam+PE film+Woven

Roll Size:1.55*50m /2.5 * 50m/ or Customized size

Thickness:6mm /4mm/ Custom
Hot tube and spa color specialists pool cover
The advantage of the Landy foam cover is that it allows free solar heat in the pool to heat the swimming water. The solar effect depends on the light transmittance of the selected material.
Therefore, it is important to place the pool cover on the water when the pool is not in use.
All our foam membranes are equipped with professional technology, which means that their service life is 25% longer than traditional swimming pool bubble covers.
The foam swimming pool cover has the longest use time and maintains the best heat at night or when it is cloudy.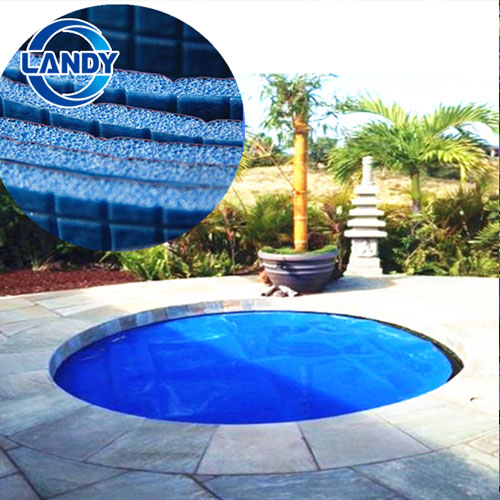 Advantage:
Reduce evaporation by 98%
The sun heats freely to 2-3°C
Save 50% of heating costs
Reduce chemical consumption by 50%
Save a lot of costs and reduce carbon footprint
Tailor-made swimming pool cover
All swimming pool sail shapes (ellipse, circle, a rectangle with Roman stairs, etc.) can be measured, and other operations (stair cutting, buoys, grids, etc.) can be performed as needed.